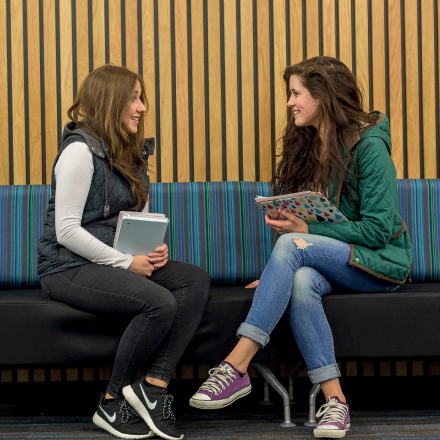 CityBuddies
Your own personal guide to studying at university.
Ready to get a head start?
Applications are now closed.
Why should I have a CityBuddy?
A CityBuddy is a second or third year student on your course who will mentor you in your first term.
They are there to guide you around campus, answer any questions you may have and provide a valuable insight into studying on your course.
Course insight
Find out what it is like to study your course from a second or third year student.
Questions answered
A CityBuddy will answer any questions you may have about starting university - even before you arrive.
Instant friend
Arrive at City with the confidence that you already know someone at the University.
Confidence boost
You'll get the best study tips from students on your course.
Exclusive events
Get an invite to exclusive CityBuddies events - including our Welcome Week Café.
Campus tour
Have your own personal guide to the University showing you all that City has to offer.
Our success stories
Adapting to a new environment can be really difficult. Having a CityBuddy to guide me at the University was a massive help.
Adam
Civil Engineering
I remember how lost and confused I felt when I first started university. I found having a CityBuddy very helpful during the first few weeks.
Suchita
Law
Honestly the best thing about having a CityBuddy, is that you get a friend. That's exactly what a new student arriving at City needs.
Nainika
Business Studies
One of the scariest things about going to university is not knowing what is in store, and having a CityBuddy immediately eradicates that.
Danisha
Accounting and Finance
Frequently asked questions
What happens after I apply?
If there are available mentors on your course, we will match you within three working days. If not, you will be placed on our waiting list and matched if one becomes available.
How long does the CityBuddy scheme run for?
The scheme runs from August until Feburary though many students choose to stay in contact throughout their time at City and beyond.
Who is eligible to apply?
All undergraduate students starting their studies in September 2020 are eligible to apply. Unfortunately, we do not offer mentors to postgraduate students.
How will I contact my mentor?
Initially your mentor will introduce themselves by email but you can both decide how to stay in contact. We also recommend that you meet them in person.
How will I be matched with a mentor?
You will be matched with with a student who is studying on your course. The process is randomised and on a first come first served basis.
Can I choose who my mentor is?
The matching process is random and you can't choose your mentor. We will accomodate requests for matching within the same gender where possible.